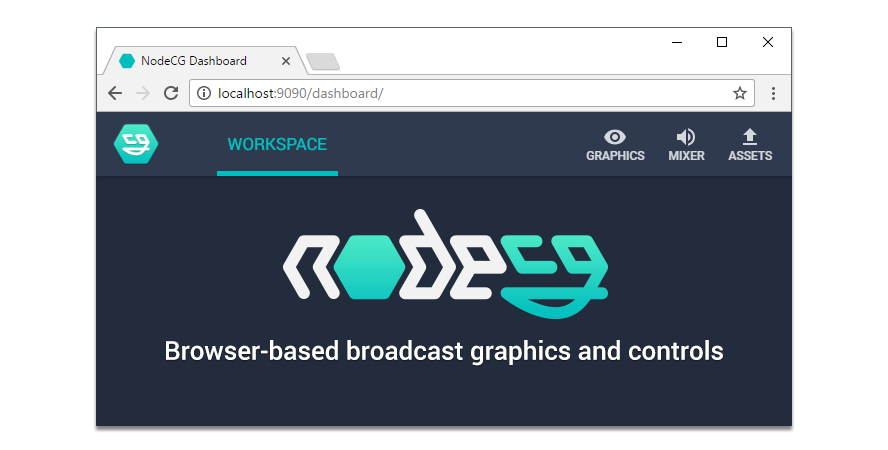 Create broadcast graphics using Node.js and a browser
Web Based
NodeCG graphics are just webpages. There is absolutely nothing special or unique about them, and this allows you to use any framework or web graphic style you like.
Compatible
NodeCG is compatible with any environment that can render HTML such as:
No broadcast too big or small
We believe that one set of tools can and should be able to scale up from the smallest show all the way to the biggest fathomable show.
Whether you're using OBS for everything, or a hardware switcher with a traditional key/fill workflow, NodeCG can be a part of any broadcast graphics system.